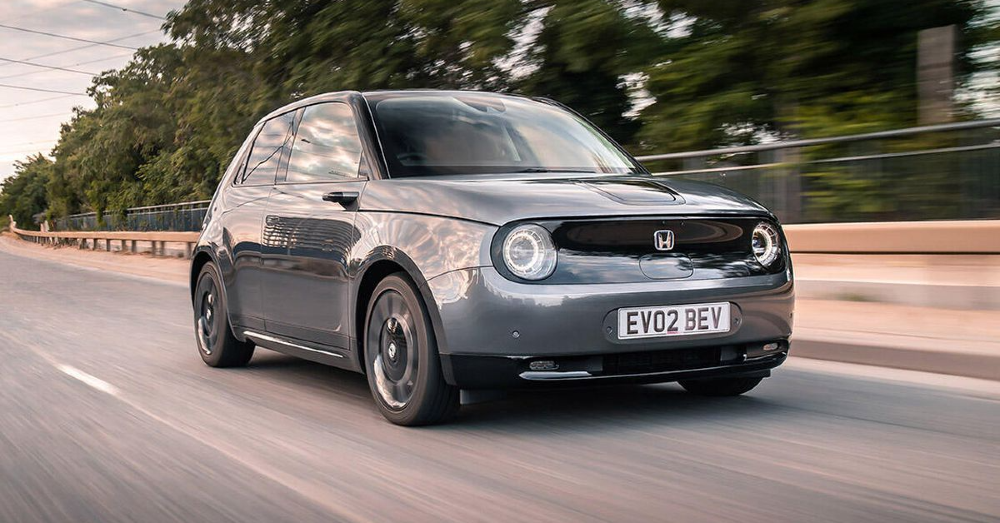 The new Honda E hatchback debuted in Tokyo and gave us a look at one of the most interesting EV models to ever come to the market.
Honda has done a great job of taking away the complications and the overdone qualities that we often find in EV models and simply given us a car that works great, looks good, offers a practical approach to driving, and brings us a vehicle that has the retro appeal that we've been longing for. This car is an EV model that you can easily imagine driving on the roads every day.
A Minimal Approach to Styling
You might not have ever thought the early days of the hatchback design would come back, but the Honda E brings this style back with a beautiful minimalistic approach. The dashboard is flat, offers horizontal woodgrain with black plastics, and houses the components needed to control the vehicle. There is a large set of screens that show you the displays you want from the cameras and the infotainment, to remind you this is a car that's built to carry you to the future of driving in an attractive Honda.
The Difference of this EV
When you see the Honda E, it's hard not to fall in love with it, but it's also a car that can fill you with sadness as well. While the Honda E appearance to be fun and easy to enjoy, it seems to be a car that's better suited to the congested streets of Japan and the tight old-world alleyways of Europe. The great expanse that we call the United States wouldn't be a good home for such a car unless it was allowed to travel into the large cities on a daily basis or be used for ride-sharing services.
An Enlarged Infrastructure is Needed
While we certainly need more information about the Honda E before we can rule it out as a car that won't be sold in North America, we do have to admit that our electric car support is rather limited. There are very few charging stations and with large distances between cities, a small car that has a range limited by electric batteries could face certain death in short order in North America. We do have more EV charging stations than in the past, but we still lack the numbers it would take.
We Still Want the Honda E
Even though the best-selling vehicle in America is a pickup truck, and our own brands are turning their backs on the car markets altogether, we want the Honda E. There are several customers for this little car that has the versatility of a hatchback, a simple style that blends old with new, and the straightforward drive that we can admire and enjoy. Something needs to be done to convince Honda that the E is a car that will do well, or at least well enough, in the US and that we will love it like we have so many other Honda models over the years.