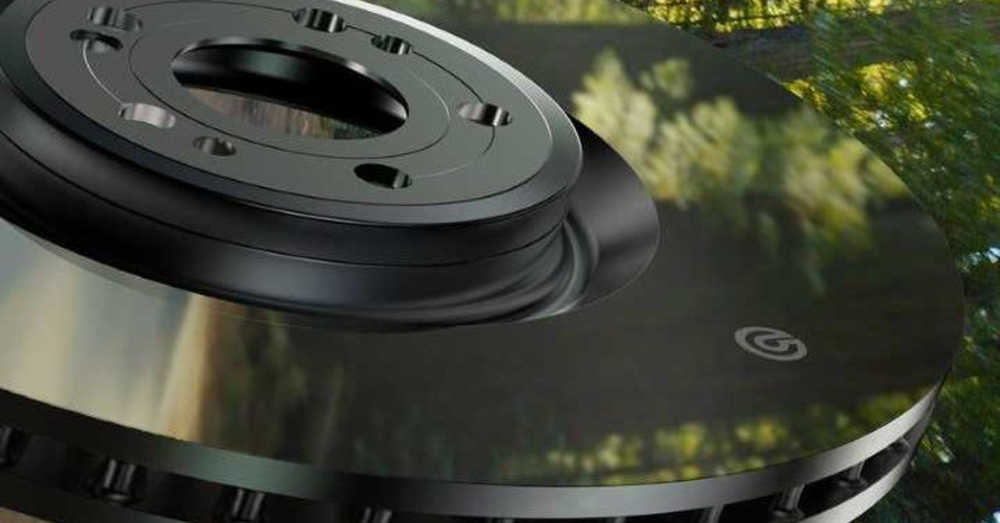 When you hear that the vehicle, you're going to drive has a set of Brembo brakes included, you know it has amazing stopping power.
Nearly every sports car that you see in the market has brakes from this company to give you the control needed at higher speeds when you need to slow down as you hit a corner or when you're ready to stop suddenly.
Brembo is Brining a Greener Look to Brakes
Regardless of whether you have performance brakes or standard brakes on your ride, you probably see brake dust on the wheels after driving for a little while. This brake dust is residue from the emissions that comes off your brakes when you're slowing or stopping. The emissions from your brakes are part of the overall pollution of your vehicle. Brembo has come up with new products that are expected to be more environmentally friendly and perform better during braking.
These new brake discs are called Greentive. This name is a mashup of Green and Distinctive, giving us a new word to add to the vocabulary that's already challenged with made-up words. These new brake discs use a material called High-Velocity-Oxy-Fuel (HVOF) to provide a new surface coating to the disc for the performance you'll enjoy during your drive.
The Results of the Greentive Brembo Brakes
The addition of the HVOF material to the Greentive Brembo brake discs results in much lower amounts of brake dust being produced. This means the emissions numbers are lower and the wheels look cleaner for much longer. The expected use of these new brake discs will be found in premium and luxury cars and could be useful on electric cars as well, giving us widespread use of these new Brembo products.
More for the Upgraded Brakes
You wouldn't want to put a set of Brembo brakes, especially a new product such as the Greentive discs, on your old ride with the same old calipers. What you want is a new set of calipers that matches the quality of the discs. Brembo introduces a new Enesys Energy Saving System with new calipers and a new brake solution that reduces the possibility of residual contact taking place between the pads and discs during driving.
The new Enesys Energy Saving System also uses special springs that are designed to make sure you can have the best braking performance during your drive. This is another way that this new Brembo system could be used with EV models and help improve the overall performance of those vehicles.
Another Arena for the Brembo Team
While we aren't sure how easily a company that makes brakes can move into a digital space, an announcement has been made that tells us they are launching a digital platform. We will see how effective they are at entering this space, but we do know the brakes and braking systems offered by Brembo are some of the most incredible offered in the world.
https://youtu.be/tFL9FequjqM